This post first appeared on Okayafrica

Meet the Cameroonian-Ivorian photographer who's creating forward thinking editorials on his own terms.
This week, we'll be publishing short profiles, essays and interviews on the theme of "Afrofutures". Together these stories will be a deep dive into the way African and diaspora thinkers, technologists and artists view a future for Africans in the world and outside of it.
Take a look at our introduction to Afrofuturism here, with the second edition of the conversation here.
We'll highlight and celebrate young, leading talents who already put into practice what a future with black people look like through their work in the return of our profile series, 'NextGen.'
Cameroonian-Ivorian photographer, stylist and art director, Louis Philippe de Gagoue, has an eye whose work has landed him in Vogues across the world, France's L'Officiel, Elle, Nylon, Dubai's Brownbook and Germany's Blonde.
For de Gagoue, fashion has no borders. His portfolio is a unique blend of his African heritage alongside the Western and Far Eastern worlds. He's often described as vibrant, quirky and cool. His aesthetic is unbounded; it's home to culturally loaded settings, androgyny, jarring colors and compositions. We, the viewers, are transported to his imagination—his work offers a sort of escapism.
Though signed to Paris's notable Artsphere agency, he bounces from France to Cameroon to Ivory Coast to Morocco and celebrates not having citizenship to a Western country, for when he is famous, "No one will be able to disassociate him from the African continent."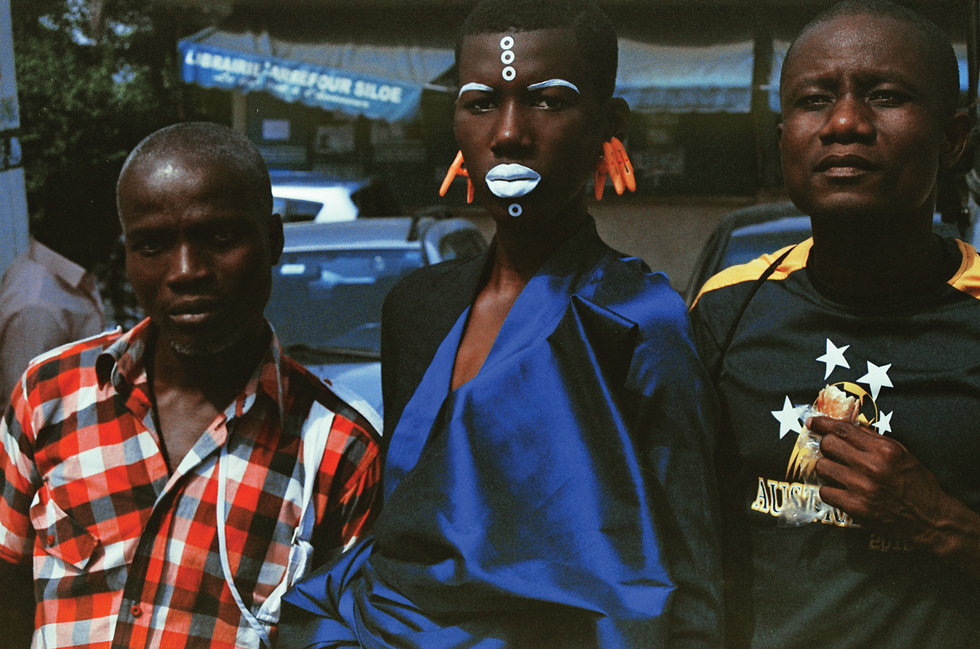 Photo by Louis Philippe de Gagoue, courtesy of the artist.It's important to note the trajectory of this multi-hyphenate's career. Louis Philippe studied law and made the transition to fashion 7 years ago. He didn't pick up a camera until 2016 and we're grateful because his gift is incontestable. He landed his first Vogue cover in February of 2017, 7 months after he switched gears to photography. He assertively describes the aforementioned as, "rare and unheard of."
When you're with de Gagoue, you have the ability to effortlessly draw inspiration from humans, travel, history and culture. He speaks candidly and unapologetically about the fact that he's not following anyone on social media because he wants to discover things on his own. His shoots are comprised of creating mood boards and spontaneously mixing looks on set. Nothing is premeditated. "It's all about the feel, the taste, nature, animals, experimenting and making mistakes," he says.
He continues:
"When you are in fashion, people think you are dumb. Do you really think Karl Lagerfeld is dumb? To be an artist, you have to know the industry and its history. Fashion is a lifestyle. We live for beauty in this industry."
For the artist, diversity is of the utmost importance. de Gagoue seeks out models of all sorts but in black women, he is particularly drawn to strong features, attitude and what would be deemed unconventional beauty.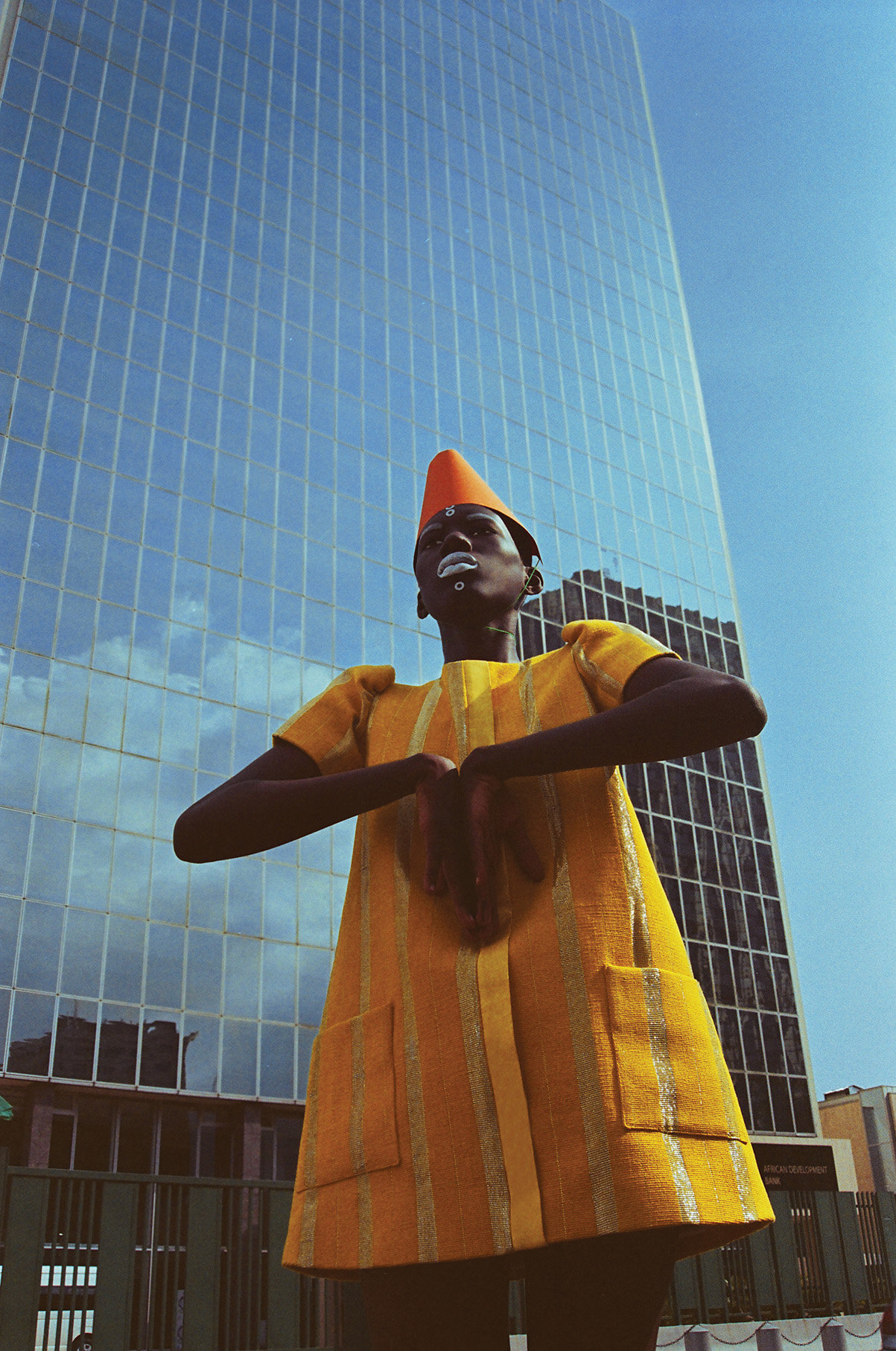 Photo by Louis Philippe de Gagoue, courtesy of the artist.
"Afro" is a term he rejects, even more so, "Afrofuturism." He says it implies a traditional mindset that he refers to as "reductive."
"It's too trendy," de Gagoue declares. He refutes the aforementioned because when his white counterparts shoot black or African people, they aren't boxed in the same way he is. Despite the aforementioned, he empowers us. "I want to show that Africa is not what people think. I play with stereotypes and show we can find beauty in everything," he affirms. "The continent is beautiful from its architecture; to its women. We shouldn't wait for anyone to help us. The future is being true to who you are and where you are coming from."
He is possessed by an admirable confidence. We jokingly discuss the headpieces he has dawned for 2.5 years. He refers to them as his, "art signature" and states people in the industry hipped him to the fact that Gucci used his trademark in a recent show and collection.
With brands like Chanel, Prada, Versace, Edun, Loza Maléombho and an upcoming 10-page spread in Russian Vogue under his belt, Louis Philippe de Gagoue displays there is no holding him back.
Audrey Lang is an alumna of Northeastern University and a Boston-based site merchandiser. A surveyor of life who's enamored with all things fashion, art and Africa, keep up with her on Instagram and Tumblr.