This post first appeared on Independent
Jamz Supernova and the DIY Generation: Young people have taken hold of their future
BBC Radio 1Xtra shouts out the people doing it for themselves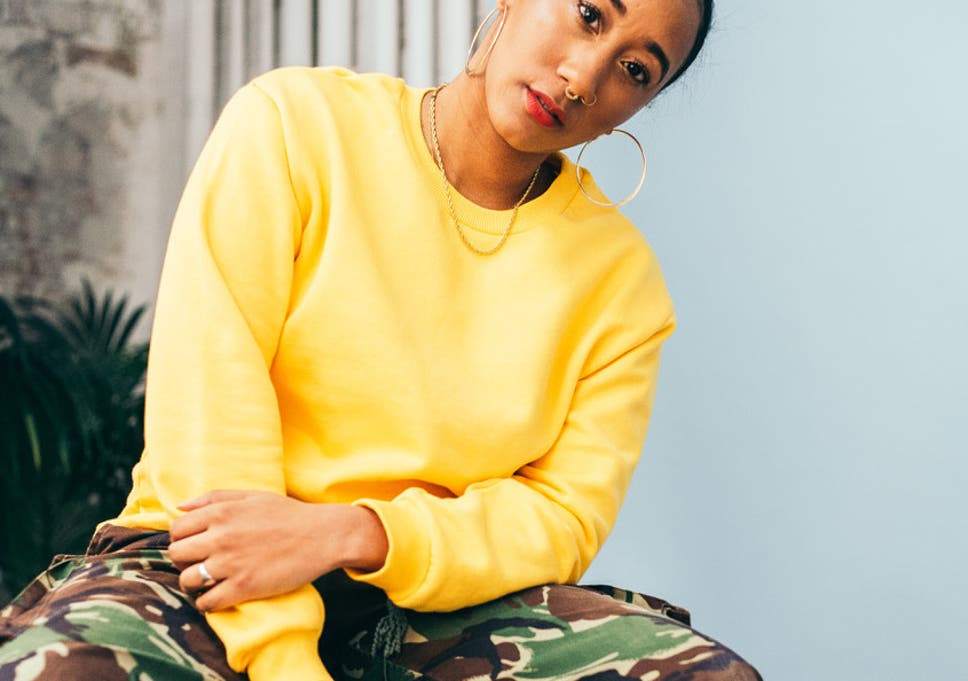 I was in college when the banks crashed and I remember even our teachers being in despair about our uncertain futures.
Generation Z would have found it even harder as Uni tuition fees eye-wateringly increased. We could have put our head in the sand and waited for better more fruitful times but what was born instead was a DIY approach to entrepreneurialism! With social media exploding and technology's rapid growth many of us where able to start things for ourselves simply from our phones.
From fashion, music, lifestyle, business ideas to start ups, young people took hold of their future. We are what I call the DIY Generation. I started the feature on my BBC Radio 1Xtra show as a way to highlight these achievements and share these stories but I also wanted it to inspire the kid picking their options at GCSE, those heading to college, the Uni starter and leaver and the young adult who wants a career change.
The idea is you head online pick someone who does what you aspire to and you learn from their journey. Through DIY Generation I've met so many amazing young people from all over the country and here are some of my favourites!
The Slumflower, Influencer
How is the phenomenal woman even human?? The Slumflower, real name Chidera Eggerue is an award winning blogger and public speaker. She built her name on social media firstly focusing on fashion but soon became a powerful voice talking on intersectional feminism issues, black female empowerment, body positive issues such as her #SaggyBoobsMatter movement, relationships & self love.
I came across her on Instagram and read a post she had written about 21 life lessons on her 21st birthday. I was blown away by how easy she was to resonate with and also how wise she was.
She's not afraid to speak her mind and be the figurehead for controversial topics even if it puts her in the firing line. She was the perfect candidate for my DIY Generation as not only is she self made but she is a great example that we shouldn't judge someones wisdom and contribution to the world based on their age.
The DIY One Liner:
"As long as you're creating something from an honest space anybody can relate to you, when it's coming from a human genuine raw place, it's really hard for people not to identify with something about you. I feel like that's what's been my strength"
Frazer Robinson, Christian Nnochiri, Preye Crooks, William Young – Strawberries & Creem Festival
I love this story, I literally tell it to everyone. Group of boys meet at Uni, start throwing parties! One day they're sat in a coffee shop eating strawberries and cream and decided to throw a bigger end of the year outside day party for 800 people, fast forward 4 years and it's a fully fledged festival for over 10,000 people which has seen headliners such as Nelly, Skepta, Wiley, Shaggy, J Hus, Kurupt FM & more!
Probably the youngest festival owners in the UK and their story is an organic one; it was born out of friendship with each of them taking on different roles to push the brand further learning as they went along. They knew when to outsource and seek expert advice but have also held on to their core vision and ownership.
Having been and played at the festival the production is amazing and the music is insane, you'd think it had been running for 10 years plus! Listening to the boys you can instantly hear their dedication, passion and hard work, you can't help but feel inspired to keep working on your idea no matter how small it starts.
The DIY One Liner:
"Coming out of Uni and saying I can run my own company effectively is massive thing for me, I don't see myself working for anyone else, this is the dream and I'm living it"
Meggan Roxanne, The Good Quote
A digital entrepreneur who founded the positive platform "The Good Quote". From going through depression herself after dropping out of Uni, from her bedroom she was able to capture the feelings of people going through the same things and changed the way people articulated their emotions.
She would post a quote or song lyric on tumbler with a picture and people who resonated would take the image and use it as their profile pictures and share with their friends. Taking that idea further she developed a network of writers to create original quotes.
It soon grew out of Tumbler and into a massive Instagram page & a online clothing store which amassed £250,000 in 6 months! If that isn't a mind blowing achievement I don't know what is. But if you listen closely to Meggan's story what stands out is that a lot of her achievements have come from hardship, be it depression, debt and failed past businesses. It's striking the way in which she was able to dig deep and turn it all around. It's a real bottom to the top story from a normal no jazz hands hard grafting woman, the kind that our listeners really relate to!
The DIY One Liner:
"I created a community, gave the community something they could walk away with and then after that I slowly started selling to them"
Gaz Oakly, Avant Garde Vegan
The Avant Garde Vegan! Gaz is a great example of the network DIY Generation has created. He was a regular listener to the show and loved the segment, reached out to me via Instagram and we got him on. I urge people to nominate themselves or their friends and it's really important for us to break out of London and be inclusive of young people from up and down the UK.
Gaz is a vegan chef who built his cooking empire via Instagram and Youtube. His recipes are enough to turn any raging carnivore into a plant based foodie. In a world where we only focus on the end product versus the journey I really liked the fact that Gaz had been honing his cooking skill since 15, doing work experience in a kitchen and working full time in the culinary industry by 16.
He's applied that same work ethic and want to be better himself to other aspects of his work such as photography and his Youtube videos despite being shy and nervous he pushed himself. I think those lessons are extremely important to convey on DIY Generation – no one starts off amazing or the best straight out of the gate.
The DIY One Liner: 
"I just think if you got a passion for anything get it onto Instagram or any other social media, its free to use, you don't know who's gonna see it, who's gonna follow you, you could be onto big things"
J2K, Crep Protect
I'm a sucker for a brilliantly executed business idea. J2K aka Jason Black is the co-founder of Crep Protect a shoe care company to keep your trainers looking on point. I really wanted to get J2K on because I was super inspired by the strength of the Crep Protect brand.
It's now part of our colloquial language, you wouldn't say trainer care you would say Crep Protect, it is to trainers what the Hoover brand is to cleaning! They worked hard on building a lifestyle brand around the product. Some may have thought that J2K was in a privileged position having been part of successful music group Roll Deep, but I would beg to differ.
I think his story is a good indicator of someone who took the jump & transitioned into a completely different industry. That can be applied to everyday life and those wanting a career change.
The DIY One Liner:
"Coming from the music background & my background in life this is a definite transition in to another world, but you've got to get on your game & be prepared to promote, sell & get it out there."